Lily Creek Farms Therapeutic Riding Center

Volunteer Orientations:

Additional Volunteer Orientations - TBA

Volunteer Registration and Orientations begin at 1 PM. This will be held in the barn, so dress accordingly. Closed-toe shoes must be worn by all participants. 

​See our Facebook page for more information.

Coming Soon:

​ 

Fore-the-Kids Golf Scramble - July 11

Summer Camps - Email for details

Fall Fest - October 17

Want to host your next event at the Farm? Want us to come visit you? Let us know!

Email lilycreekfarms@gmail.com for more information on booking Team Lily, Team Chance, Field Trips, Summer Camps, and more!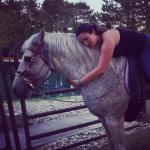 We appreciate the support we have received from our community, family, and friends while we determine how to provide services during and after this pandemic. Please continue to check our website and Facebook for upcoming events.

​ 

To reserve your spot in our annual Fore-the-Kids Golf Scramble on July 11, please select from one of the following options:

24                    25                     26                     27                    28                    29                     30 

3                      4                       5                      6                      7                      8                       9 

10                     11                    12                     13                    14                    15                     16 

17                     18                    19                     20                    21                    22                     23 

Volunteer Orientation 1-4 PM

1                      2                      3                       4                      5                      6   

7                      8                      9                     10                    11                     12                    13

14                    15                    16                     17                    18                    19                     20

21                    22                    23                     24                    25                    26                     27

28                    29                    30