Lily Creek Farms Therapeutic Riding Center

Volunteer Orientations:

March 7

May 2 

Volunteer Registration and Orientations begin at 1 PM. This will be held in the barn, so dress accordingly. Closed-toe shoes must be worn by all participants. 

​See our Facebook page for more information.

Coming Soon:

Additional Volunteer Orientations - TBA

Fore-the-Kids Golf Scramble - July 11

Summer Camps - Email for details

Fall Fest - TBA

Want to host your next event at the Farm? Want us to come visit you? Let us know!

Email lilycreekfarms@gmail.com for more information on booking Team Lily, Team Chance, Field Trips, Summer Camps, and more!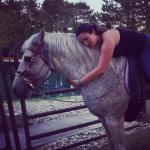 1                      2                      3                       4                      5                       6                      7 

8                      9                     10                     11                    12                    13                    14 

15                     16                    17                     18                    19                    20                     21 

22                     23                    24                     25                    26                    27                     28 

29                     30                    31

Volunteer Orientation 1-4 PM

1                      2                      3                       4

5                      6                      7                       8                      9                     10                     11

12                    13                     14                    15                    16                     17                    18 

19                    20                     21                    22                    23                     24                    25 

26                    27                     28                    29                    30